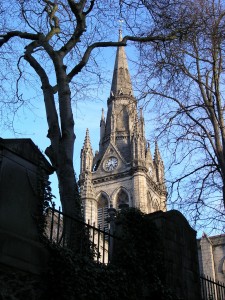 Welcome to the OpenSpace Trust. The Trust was set up in 2005 and took the present name in 2008. It is a registered charity and a company limited by guarantee.
The vision is to create a vibrant space, in the heart of the City, within the significant heritage of the building (parts dating back 1,000 years) for the people of Aberdeen and visitors to use and enjoy.
The main focus for the OpenSpace Trust at present is to deliver the Mither Kirk Project. Already the Trust has undertaken the archaeological dig and completed the work required to the exterior fabric of the building. The next phase of their work will be construction of the interior to create OpenSpace.
Arthur Winfield provides the day-to-day leadership of the Trust and oversees progress towards delivery of the Mither Kirk Project.