In 2003 when the Kirk of St Nicholas Uniting initiated the Mither Kirk Project, it had a clear objective; to take the former East Kirk of St Nicholas and convert it to create space and give this to the people of Aberdeen to use. Being right in the centre of the City, it is an attractive location, but is currently not a particularly 'lively' area, so a second intention was to 'breathe new life into the heart of the city'.
The very earliest ideas were to simply put a floor in at gallery level to fill the central space. This would create two usable floors, the upper one being ideal as a small concert or recital venue. This would have had a seating capacity of around 350. To put this floor in however, it required foundations and a new staircase is also required. Since the East Kirk was on a known archaeological site, it would be necessary to carry out some archaeological excavation work.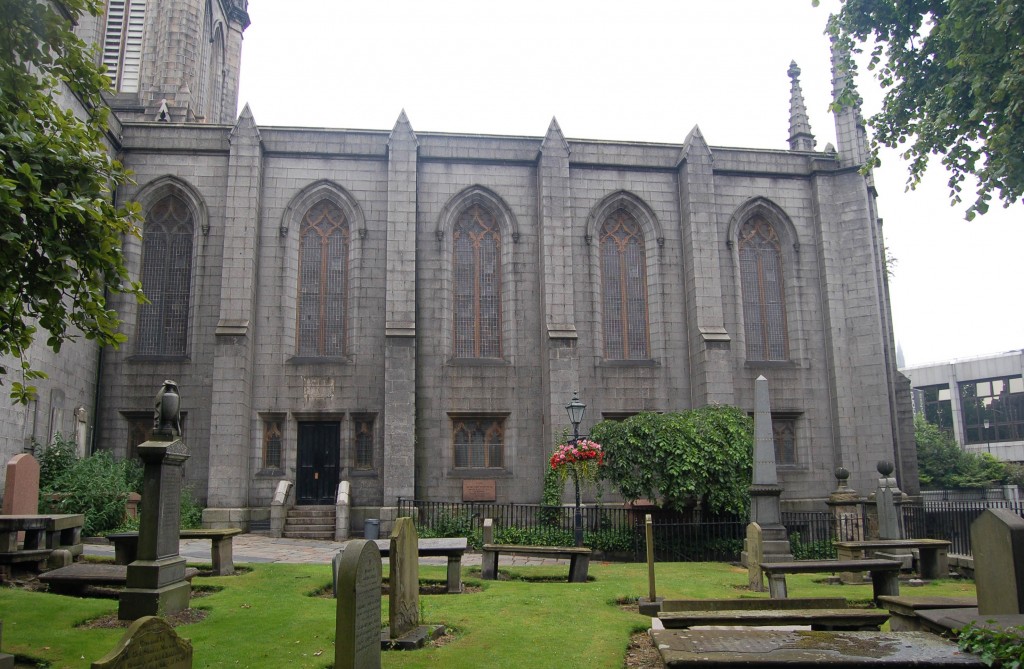 The decision was taken to extend the dig to take out the whole area to allow a lower ground floor to be created. At the same time we were rethinking how the space could best serve the people of Aberdeen. This process is still taking place, although we are nearing a stage when we will be able to announce more details. One thing is fairly certain, the area where the archaeological dig took place will display material about the heritage of the site and the development of city.  Some of the key features of previous buildings which were uncovered during the dig will be displayed, including the oldest exposed wall in Aberdeen.